Rosa Zubizarreta is an American group facilitation practitioner and theorist and the founder of DiaPraxis. This episode is a companion piece with a previous episode that featured Jim Rough, the original designer of Dynamic Facilitation and Wisdom Councils. In the conversation with Rosa, the focus is on relational facilitation: attending to the emotional work of deliberation to order to enable a group to fully realise its goals.
Links
---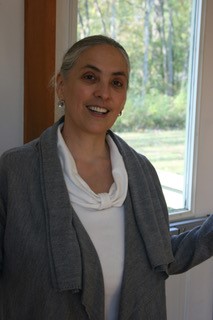 Rosa Zubizarreta supports leaders and groups seeking to work creatively with divergent perspectives. Her mission is developing our collective capacity to transform friction into useful energy and greater insight. Author of From Conflict to Creative Collaboration, a practical manual based on her experiences with Dynamic Facilitation, she teaches this work internationally. With a master's in Organization Development, Rosa is conversant with various approaches to group dialogue and collaborative problem-solving, and enjoys adapting and combining different formats as needed to support each particular situation.
Rosa's earlier professional background includes clinical social work and education reform. Certified in Focusing, she has trained in Internal Family Systems, Heart IQ, and Constellations work. A life-long social change activist, she explores the intersection of group facilitation and social change in her personal blog The Listening Arts. Rosa is presently back in school, earning a PhD in Human and Organizational Systems at Fielding Graduate University.
---
Music acknowledgement