Chair
The Hon Geoff Gallop AC

Premier of Western Australia 2001-2006.
With a ministerial career in the Lawrence Labor Government from 1990 to 1993 Geoff Gallop held a range of portfolios - most notably Education, Fuel and Energy and Minister Assisting the Treasurer).
In 1994 he was elected Deputy Leader of the State Parliamentary Labor Party and in 1996 he was elected Leader.
He is now a Professor and Director at the University of Sydney's Graduate School of Government.
Carolyn Hendriks

Carolyn's work examines the democratic practices of contemporary governance, particularly with respect to public deliberation, inclusion and political representation. She has taught and published widely on the application and politics of inclusive and deliberative forms of citizen engagement.
With a background in both political science and environmental engineering, Carolyn has a particular interest in the governance of the environment, as well as science and technology issues. She has recently published a book on the practice of deliberative democracy, titled The Politics of Public Deliberation: citizen engagement and interest advocacy (Palgrave: London, 2011). Carolyn convenes a Masters course on energy politics, and is researching the democratic challenges of long term energy reform.
Prof. Martin Krygier

Martin is Professor of Law at the University of NSW, co-director of the European Law Centre, and a Fellow of the Academy of Social Sciences in Australia. He has studied philosophy, politics, and law and his doctorate is in the history of ideas.
In June 2005 he was appointed recurrent visiting professor at the Centre of Social Studies, Academy of Sciences Warsaw and in 2005-06 was a Fellow at the Centre for Advanced Study in the Behavioural Sciences, Stanford.
The Hon Nick Greiner AC

Premier of NSW 1988-1992
Since his retirement from politics he has been heavily involved in the corporate world. He is currently Chairman of Bradken Limited, Chairman of Citigroup Australia, Deputy Chairman of Stockland Trust Group; and a Director of a number of other private groups.
Elizabeth Proust AO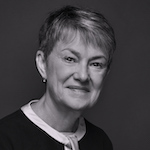 Elizabeth Proust has held leadership roles in the private and public sectors in Australia for over 30 years. She has worked in local, State and Federal Government, the oil industry and in banking. She has held senior positions in the ANZ Banking Group, the Victorian Government and was CEO of the City Of Melbourne.
Elizabeth is Chairman of Nestle (Australia), and Chairman of Bank of Melbourne, and a director of Lendlease Corporation. She is the immediate Past Chairman of the Australian Institute of Company Directors. Elizabeth has a Law degree (University of Melbourne) and a Bachelor of Arts (Honours) from La Trobe University.
She was made an Officer of the Order of Australia in 2010 for distinguished service to public administration and to business, through leadership roles in government and private enterprise, as a mentor to women, and to the community through contributions to arts, charitable and educational bodies.