In a California sawmill in the early 1980s, Jim Rough developed "Dynamic Facilitation". This "group process" has now been taught in seminars all over the world and forms the basis for the "Wisdom Council Process", a new way to spark collective wisdom in large systems of people. Wisdom Councils have been used in multiple countries and are now embedded in two Austrian states, Voralberg and Salzburg. This podcast episode explores Dynamic Facilitation, Wisdom Councils, and two styles of thinking: "deliberation" and "choice-creating".
Links
---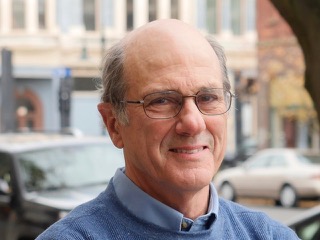 Jim Rough

 

is a social innovator and Director of the Center for Wise Democracy (

www.WiseDemocracy.org

). He is a speaker, seminar leader and author of the book, "Society's Breakthrough! Releasing Essential Wisdom and Virtue in All the People."(2002).

As a business consultant Jim developed "Dynamic Facilitation" and "The Wisdom Council Process." And he teaches seminars on these tools all over the world, now bringing transformational change to individuals, organizations and polities. In particular this approach offer the prospect of facilitating whole-system transformation to "real democracy" at very large scale. Jim is deeply involved in projects to demonstrate the effectiveness of this approach for communities, states, nations, and especially the global population.  His formal education includes an AB degree in physics from Occidental

College, plus Masters degrees in Electrical Engineering and Business from Columbia University.
---
Music acknowledgement.