A slice of history since this was recorded with Scott Newton a year-and-a-half ago when he was less experienced with public deliberations than he is now. However, it's illuminating to hear the voice of a rookie. Even though Scott was familiar with facilitating workshops and public meetings, this conversation follows his first foray into the world of public deliberations, co-facilitating a citizens' jury. Scott is a very accurate observer of group process and the key role of the facilitator.
Links
---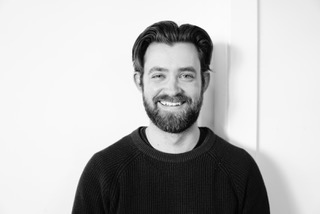 Scott Newton, Founder & Director of Gauge Consulting, is a strategic communicator and facilitator with a firm belief that genuine stakeholder engagement and strong ecosystems lead to better decisions and project outcomes.
He enjoys diverse work, having facilitated everything from Executive retreats and expert summits to design hackathons, charettes and grassroots community workshops across planning, health, education, the arts, human resources, legal, political, technology sectors and more.
Scott loves meeting new people and exploring new problems so encourages anyone with multi-stakeholder challenges to reach out for a (virtual) coffee via LinkedIn or scott@gaugeconsulting.com.au.
Music acknowledgement.