Leanne Piggott is an award-winning and highly-skilled curriculum designer and university teacher. Public deliberations require deep learning by participants who come to a gathering with different levels of knowledge and understanding about a topic.
As facilitators increasingly move public deliberations online, understanding the principles of transformative learning has become even more important. Anything less keeps us in the domain of opinion collection only and deliberative democracy promises so much more than that. Leanne Piggott shares her approach to adult learning in this interview. It will be of value to all deliberative designers.
Leanne refers to Mezirow's transformation theory and Garrison et al's learning framework as well as Salmon's five-stage model.
---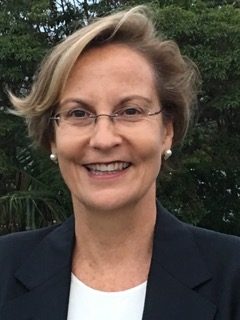 Associate Professor Leanne Piggott (SFHEA) is CSI UNSW's Co-Director of Education and before joining CSI in 2016, held a number of senior leadership and management positions at The University of Sydney.
Her decades of higher education experience in program development and teaching include expertise in online learning and work-integrated learning, and her achievements have been recognised locally, nationally and internationally – including a Dean's Citation for Teaching, an Australian College of Educators' National Teaching Award, and most recently in 2019 she was awarded a Senior Fellowship by the UK-based Higher Education Academy.

In addition to Leanne's management and educational expertise she has research interests in shared value creation – developing sustainable business models that achieve both social and financial returns – and in how a systems approach can help to understand and address more effectively complex, multi-dimensional and multi-scale problems.
Her contribution to knowledge development spans the fields of education, international relations, and energy and food security.
In 2019, Leanne was appointed (part-time) as UNSW's inaugural Academic Director of WIL Central in the Office of the Pro-Vice Chancellor (Education) where she leads university strategy and central operations in enhancing students' opportunities for work integrated learning.
Leanne completed her Doctor of Philosophy at The University of Sydney in 2002, for which she received a three-year Australian Postgraduate Research Award.
In 1990, she completed a Master of Philosophy in Oriental Studies at The University of Oxford, for which she was awarded a two-year Wingate Scholarship from the Wingate Foundation in London.
---
Music acknowledgement.