Dr Oliver Escobar is an academic at the University of Edinburgh and has offered training in facilitation for public deliberations for more than a decade. It is this training that provides the focus of the podcast conversation.
Oliver is unusual because of this combination of scholarship and being an experienced trainer. In this interview, he explains the background and theory behind the training program, as well as the people who offer themselves for learning and considerable detail about the training itself. Oliver and his team are growing the field of skilled UK facilitators in very impressive ways.
Oliver has written a monograph Public Dialogue and Deliberation: A communication perspective for public engagement practitioners 
Oliver also works with
Oliver and Stephen Elstub wrote the Research Note 'Forms of Mini-publics…'
You can find out more about the book Oliver and Stephen edited, the Handbook of Democratic Innovation and Governance, as well as read two open-access chapters.
---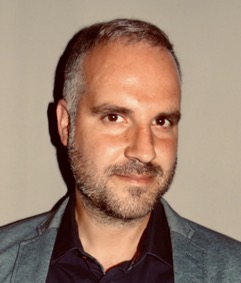 Oliver Escobar is Senior Lecturer in Public Policy at the University of Edinburgh; Academic Lead on Democratic Innovation at the Edinburgh Futures Institute; and co-director of What Works Scotland, Smart Urban Intermediaries and Distant Voices. Oliver's areas of research, teaching and practice are participatory and deliberative democracy, with a focus on political inequalities and the governance of the future. He coordinates the Citizen Participation Network, has worked in research projects nationally and internationally, and is involved in developing democratic innovations across policy arenas in Scotland and beyond. Oliver's applied research has been shared in over fifty publications, and he has designed and facilitated dozens of participatory and deliberative processes across policy and community contexts. In the last decade, he has delivered forty courses in public engagement and facilitation practice with over 600 participants.  He also holds advisory roles with various public and third sector organisations. Prior to his academic career, Oliver published three poetry books, contributed to radio programmes, and worked in retail management and as a labourer in the fishing and construction industries. Twitter: @OliverEscobar More: http://www.pol.ed.ac.uk/people/academic_staff/oliver_escobar
---
Music acknowledgement.