Two seasoned players in the deliberative field: one from a research foundation, the other from a consulting firm. Iain Walker (newDemocracy Foundation) and Nicole Hunter (Mosaic Lab) bring a wealth of experience to a discussion about public deliberations.
They explore: identifying the policy challenge, timeliness, convincing elected representatives, knowing what the most appropriate process would be, what commitment is the decision-maker prepared to make and challenges that arise with polarised communities.
They also, together, reflect on facilitation that works well, Nicole as an experienced facilitator, Iain as an observer of many mini-publics.
newDemocracy Foundation Projects
---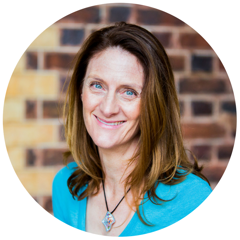 An experienced facilitator with high level skills in deliberative engagement, strategic planning, negotiation and risk communication, Nicole has extensive experience working with highly charged issues and emotional stakeholders on all fronts.   Known for her ability to work efficiently and collaboratively, she excels in co-designing effective processes.

Nicole has a Bachelor of Agricultural Science (Hons) and a Certificate in Dialogue, Deliberation and Public Engagement (University of Sydney).  She has 25 years' experience working across government and private sector projects. Nicole has a strong agriculture and environmental background and has extensive experience working within the fire and emergency services sectors.

Nicole is committed to finding collaborative solutions to complex problems through deliberation and dialogue and believes that everyday people can do amazing things given adequate time and information. Inspired by participant transformations, she enjoys seeing groups make bold and robust decisions.
---
Music acknowledgement.