Linn Davis leads Healthy Democracy's program development and process design. He coordinates Healthy Democracy's complex public processes, trains its facilitation teams, and consults on deliberative projects in the U.S. and abroad.
In this episode, recorded prior to the pandemic's impact, Linn explains the Citizens' Initiative Review (CIR) and the skills needed for excellent facilitation in volatile political circumstances.
---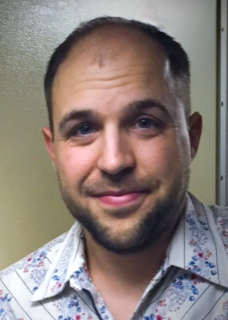 Linn is Program Manager at Healthy Democracy, a Portland-based nonpartisan nonprofit that designs and facilitates innovative public engagement programs. HD is best known for designing and facilitating the Citizens' Initiative Review (CIR), which convenes random, representative groups of voters to evaluate ballot measures and produce balanced, informative, and accessible voter information. Panels of everyday folks question advocates and experts, and then write a statement on the most important information for voters to know, which is typically printed in the voters' pamphlet. The Oregon legislature made the CIR an official part of the state's election process in 2011. Since then, the CIR has won several awards for innovate public governance, and has expanded into four other states – and, soon, two countries in Europe.
Linn also manages HD's other process design and implementation work, including emerging work in bringing random, representative policy deliberations (known as citizen juries) to the local government and high school levels.
He holds a Masters in Urban and Regional Planning from Portland State University and a BA in history from Grinnell College. Prior to joining Healthy Democracy in 2016, he interned at PSU's Institute of Portland Metropolitan Studies and at Metro, the Portland area's regional government. His first career was in journalism, including stints at National Public Radio's On the Media and at several newspapers and magazines in South Africa and India.
Linn grew up in Oregon but spent nearly a decade living elsewhere – in five US states and three countries overseas – before returning to the Pacific Northwest. He spends his free time playing music and rediscovering his home state – from its highest windblown fire lookouts to its lowest subterranean pubs.
---
Music acknowledgement.