This is a conversation in two parts with Chad Foulkes from Liminal by Design and Viv McWaters from Creative Facilitation, both of whom are skilled facilitators. The aim was to replicate an earlier brainstorming session that took place among a larger group of facilitators. The discussion is about how to use the 'marginal times' to create group cohesion online. New ideas emerged throughout the conversation, as well as recalling many that were borrowed from others.
About Dark Angels writing: 
The Naked Facilitator online series: 
The Surprising Science of Meetings by Steven G. Rogelberg:
Carson's chapter on The Telephone as a Participatory Mechanism (1999)
Lists of online facilitation, engagement and deliberation tools:
---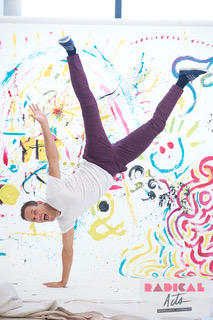 Chad Foulkes has worked in community engagement and been at the forefront of community engagement and deliberative practices for 15 years. He has been involved in the development and delivery of several strategic plans; stakeholder engagements; multi-day large scale forums; worked in knowledge translation; research; population health (including food security); lived, studied and worked internationally and as a community development practitioner with a Masters in International Development.
A facilitator and process designer who has moved between government, research bodies and consulting, Chad has racked up numerous awards for community engagement and public health initiatives. He commissioned and designed the first two citizens' juries in Victorian a Local Government which won an award from the IAP2. Stepping out from local government into consulting he co-delivered the first participatory budget in Victoria as part of a consortium at Darebin.
Chad is the Director of Liminal by Design,  a boutique consultancy established to help people, organisations, sectors and communities through increasingly liminal times.
Chad designs and facilitates projects and group processes that help clients to transform complex challenges. His approach empowers people to engage deeply, learn together, collaborate more effectively and harness the collective genius of groups.
---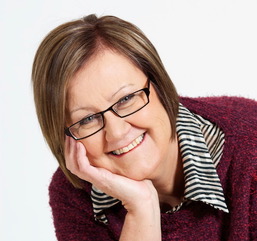 I once wanted to be an astronomical photographer but settled for agricultural journalist, which caused quite a hoo-ha as women weren't supposed to go to agricultural college back then. Rules weren't going to stop me (I had the rules changed). Now there's a clue about how I still approach life!

I worked as a journalist, and in communications, and community education, training and strategy development. Now I specialise in group facilitation and development and draw on my background in the natural sciences and arts. I help groups discover new approaches to the work that matters for them. I design workshops, conferences and training to bring them to life. I am excited and enthusiastic about what I do. My company is called Beyond the Edge, because something interesting always happens when we go to our learning edge.

I studied agricultural science at Longerenong Agricultural College, and have a Bachelor of Arts in Media Studies from RMIT University, and a Masters in Applied Science (Agriculture and Rural Development) from the University of Western Sydney.

Improvisation is a constant source of inspiration, as is nature, play, and the surprising things that people say and do. I'm researching the role of applied improvisation in preparing people to respond in uncertainty, particularly disaster response.

I live by the beach in southern Australia. I have worked in over 40 different countries, mainly in Asia and Africa, which has helped fuel my passion for birdwatching and street art.
---
Music acknowledgement.