Emily Jenke is a very experienced facilitator of public deliberations. She is a Co CEO of democracyCo. In early 2020 she was taken out of her comfort zone when Covid-19 forced the world into physical isolation. Emily and her colleagues were mid-project, having started face to face. They were now forced online. This episode is one facilitator's story. Emily Jenke, previously sceptical about deliberation online, began with trepidation and finished with enthusiasm. Emily shares the lessons that she learnt here and in her blog.
---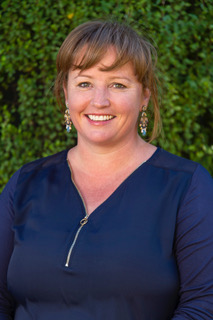 Emily Jenke is well known throughout Australia for her unique abilities in facilitating large community groups through complex deliberative processes.  She has been facilitating for over 20 years and leads deliberative engagement through innovative practice.
Her depth of experience in working with diverse groups and people from all walks of life has been gained from doing the hard yards that a long successful career brings.  
Cliché but true, she loves working with people. She is naturally warm with a positive energy which she uses to support people to feel comfortable working with each other and ultimately come to consensus. Her passion for her work is evident in her communication style and skilful ability to be able to read a room and navigate complex topics, large and diverse groups.
Having worked with leaders in this practice to finely tune her skills and methodology, Emily has embraced her unique talent to masterfully facilitate groups to outcomes that leave clients appreciative of the skill it takes to engage successfully with community groups.
Emily leads innovation in online deliberative practices and educating both governments and private enterprise in the specific skills required for this work.  With her business partner, Emma Fletcher, they have formed a unique partnership with ANZSOG and Singaporean Government to upskill and spread the importance that this work has in a changing and challenging society.
---
Music acknowledgement.