Janette Hartz-Karp has decades of experience as an academic and as an award-winning deliberative practitioner. She has an enormous amount to teach others.
She is one of the most experienced facilitators of public deliberations in the world, having designed and conducted many, many trials of mini-publics. Many of these were designed and convened for an elected minister in the Western Australian Government, as well as with decision-makers in other countries.
In this podcast, Janette generously shares her knowledge and experience about the distinctive elements that arise depending on the task that is being undertaken by a diverse group of citizens, in both small-scale and large-scale processes.
Some other links
---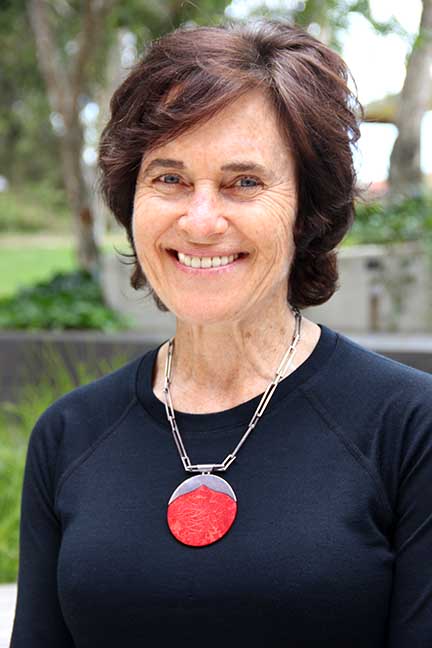 Dr Hartz-Karp is a renowned practitioner, teacher and researcher in deliberative democracy (influential, inclusive/representative public deliberation). Janette has designed, facilitated, implemented and researched deliberative democracy initiatives over the past two decades. In 2001, over a 4 year period, Janette worked with the Western Australian Planning and Infrastructure Minister to develop innovative ways to institute deliberative democracy to resolve tough transport and planning sustainability issues. Around 25 innovative, deliberative democracy processes were implemented to address critical sustainability challenges. Their tangible outcomes all influenced policy and decision-making.
As Professor of Sustainability at Curtin University, Janette co-designed, co-facilitated, and jointly implemented 3 Australian Research Grants, all action research projects, each over 4 years, and each focusing on deliberative democracy: 1/ Australia's first Citizens' Parliament – which won a national award for innovation; 2/ Representative, deliberative public participation on health prevention across four Australian States; and 3/ Implementing deliberative democracy to achieve a more sustainable city-region, Greater Geraldton WA (including 100% Participatory Budgeting of the Operational and Infrastructure budgets), integrating innovative online and face-to-face methods – which won 3 national awards and international acclaim.
Additionally, Janette has pioneered deliberative democracy initiatives addressing sustainability challenges, including climate change, not only across Australia, but also in Canada, India and Israel. Janette worked with the Club of Madrid (prior Presidents and Prime Ministers from across the globe) on democratic innovation, first in Egypt and later in East Timor. Janette is an inaugural member of the international group, Democracy R&D.
---
Music acknowledgement.