Project Proposal:
A Citizens' Assembly On Housing Affordability
Housing affordability is politically difficult. Voters want their own houses to grow in value, and houses for their children to fall to an affordable price.
Public opinion constrains elected representatives, public judgment can empower them by giving the difficult first step of proposing potential reforms to everyday people from all walks of life.
We developed this proposal at the request of crossbench members of the Australian Parliament. This proposal will start a true national conversation about those trade-offs using a method that has been successful in Ireland, is being adopted by other European leaders, and is being lauded by the OECD.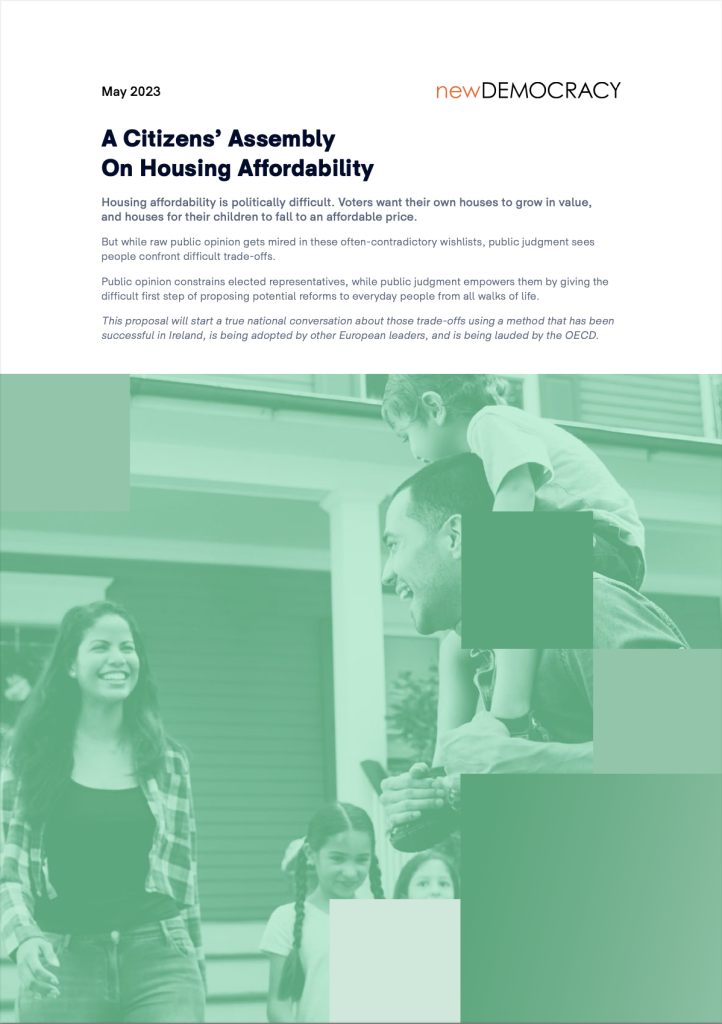 ---
Media Conference Highlights (Video) – Wednesday, June 14th 2023
You can view the video here. Due to licensing costs, the video is password protected and intended for use in 1:1 advocacy, presentations and conferences.
Individual highlights are available here:
---
Allegra Spender, Member for Wentworth, asks the Prime Minister for his support for the Citizens' Assembly during Question Time
---
Read Peter Hartcher's article in the Sydney Morning Herald: If politicians can't fix the housing crisis, can the people do it for them?